The Pennsylvania Steel Alliance and House Steel Caucus Recognize National Manufacturing Day
Industry leaders and legislators come together to celebrate the impact of manufacturing on the region
Braddock, PA – On Friday, Oct. 1, recognizing National Manufacturing Day, representatives of the Pennsylvania Steel Alliance joined Rep. Natalie Mihalek and Rep. Frank Burns – co-chairs of the Pennsylvania House Steel Caucus – for a site tour of U. S. Steel's Mon Valley Works' Edgar Thomson Plant.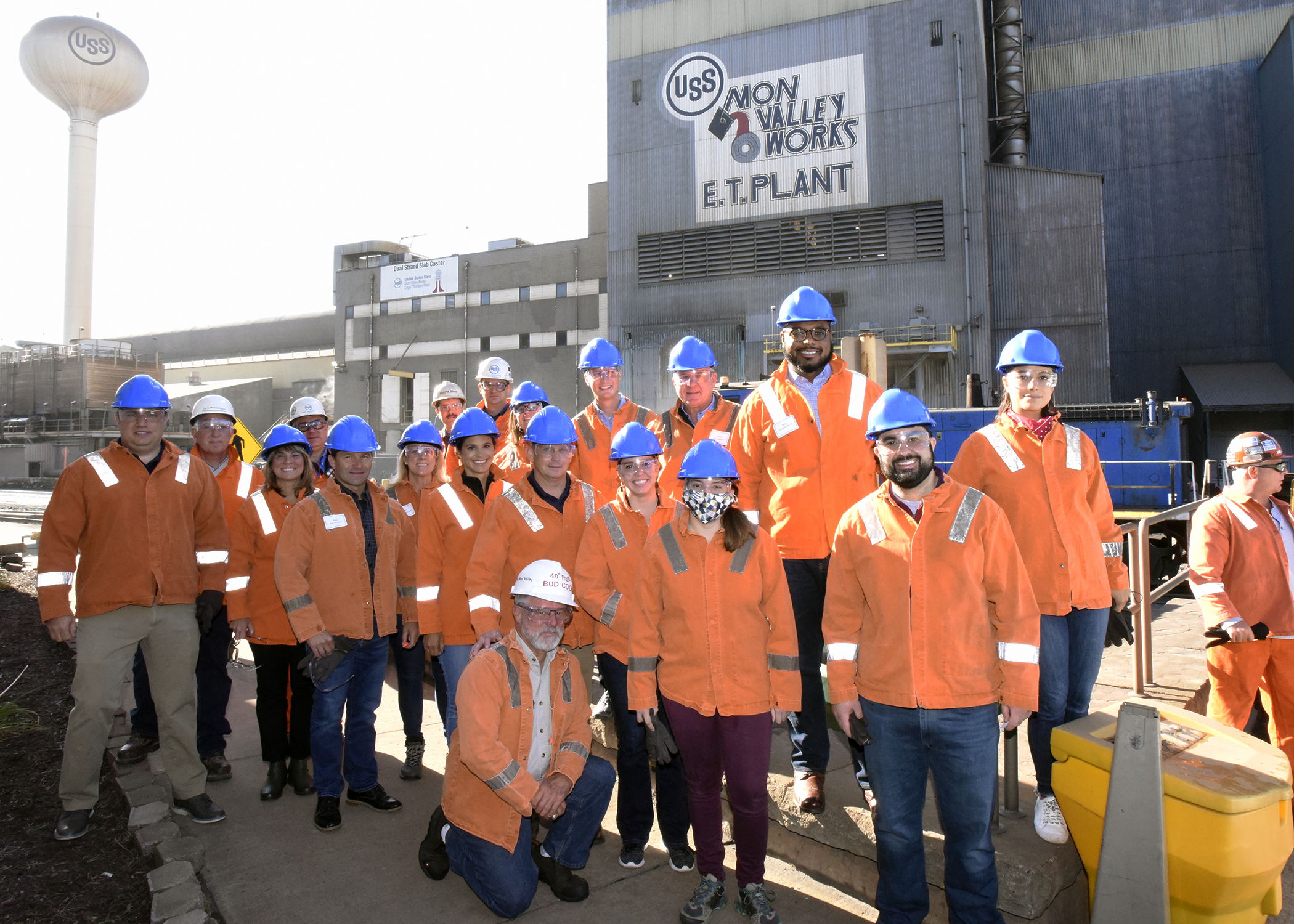 The event introduced the House Steel Caucus members to Pennsylvania's largest steel manufacturing facility, while providing them an in-depth look into the steelmaking process. The U. S. Steel Mon Valley Works includes four separate facilities: the Clairton Coke Plant, Edgar Thomson Plant, Irvin Plant and the Fairless Plant. The Edgar Thomson Plant, located about 10 miles southeast of Pittsburgh in Braddock, is where basic steel production takes place.
"As co-chair of the House Steel Caucus, it was a pleasure to visit the Edgar Thomson Plant on National Manufacturing Day and see firsthand the amazing steelmaking process," Rep. Mihalek (R-Washington/Allegheny) said. "As someone that was born and raised in the Mon Valley, I know very well how proud our region is of our steel industry and the outstanding work ethic of the thousands of employees here at U. S. Steel's Mon Valley Works." 
​ ​ ​ ​ ​ ​ ​ ​ ​ ​ ​ ​ ​ ​ ​ ​ ​ ​ ​ ​ ​ ​ ​ ​ ​ ​ ​ ​ ​ ​ click here for more soundbites and b-roll of the event
"Steelmaking and manufacturing are critical to our nation's national security, building our infrastructure and providing good-paying jobs to support families and communities," Rep. Burns (D-Cambria/Somerset) said. "As co-chair of the Steel Caucus, I am committed to supporting PA's steel industry, its great workforce, and advancing policies in Harrisburg that promote Pennsylvania manufacturing and the jobs it provides."
"The Edgar Thomson Plant continues to be among the largest and most important manufacturing facilities in Pennsylvania," said Matt Crocco, executive director of the Pennsylvania Steel Alliance. "We appreciate the leadership that Reps. Mihalek and Burns have provided as the co-chairs of the PA House Steel Caucus by requesting to visit this important facility."
National Manufacturing Day is held annually on the first Friday in October and aims to share and promote modern manufacturing careers. During this national day of observance, thousands of companies and educational institutions around the nation are encouraged to open their doors to students, parents, teachers and community leaders.
---
 About the Pennsylvania Steel Alliance
The Pennsylvania Steel Alliance is a partnership of the Pennsylvania steel industry and USW, united to educate the public and elected officials about the positive impacts of the steel industry and the policy issues affecting the industry's growth. The Steel Alliance includes labor organizations, steel companies and other organizations that support Pennsylvania's steel industry.